OUR LOGISTICS SERVICES
Road Haulage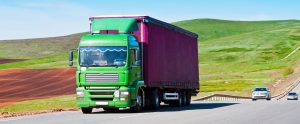 Green Courier benefits from a wide haulage network and can supply any type of lorry required to make exceptionally large shipments for clients across the whole of the UK and mainland Europe.
This is a specialist service, and is driven by individual requirements. For more details on this, please contact your Green Courier Account Manager.
Warehouse Storage

Green Courier operates a large storage facility at its main London distribution centre.
Many companies opt to utilise the warehouse to store archive boxes containing old company records, which need to be kept for a minimum of six years for taxation purposes. This data is held in a very secure manner, and can be called upon at any time. Very competitive day rates are applied to this service. Please contact your Green Courier Account Manager for further details.
Stock Holding & Distribution

In addition to warehouse storage solutions, Green Courier stocks service parts for its clients until engineers require them, for example.
When parts are required, these can either be collected from stock on a 24/7/365 basis or self-picked, packed and delivered by Green Courier directly to the engineer onsite. Green Courier also provides a secure In-Night service.
We are here 24/7 365 day a year, to deal with any bookings or questions you might have. Either call, email or use the live chat link to get in touch with our team.
Tel:     +44 (0)207 0344 445
Email: info@greencourier.co.uk