About Us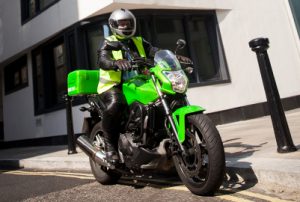 Green Courier is the UK's leading environmentally friendly courier service, promoting sustainable solutions for the rapid despatch market. The company is one of London's largest independent couriers and through a mix of zero and ultra-low emission vehicles, provides a Carbon Balanced service, built on decades of experience in the transport solution business.
Staffed by industry professionals that share more than a century in courier experience, Green Courier works with everyone from large international corporations, small to medium sized enterprises and individuals in ensuring all delivery requirements are met in an environmentally responsible manner, whether it be same day delivery courier service in London, next day, multi drop, or international deliveries.
In an industry that has a high carbon output, the company is always looking for ways to reduce the impact that it has on the environment. As such, Green Courier utilises one of the lowest carbon emitting fleets in the industry. This includes a bicycle fleet – which is one of the largest of its kind in the country – along with electric vans, motorcycles and ultra-low emission vehicles.
Green Courier keeps a record of all carbon emissions that it is responsible for, and then ensures that it offsets all emissions via the World Land Trust, a UK based international nonprofit conservation organisation, taking direct action to save rain-forests and other wildlife habitats.
Green Courier customers can also opt for retrospective charges applied to jobs that need carbon-producing vehicles. This revenue will also contribute to the World Land Trust's Carbon Balanced Programme, placing forested areas of very high conservation value under permanent protection.
Environment
Green Courier commits itself to being UK's leading environmentally-friendly courier service. It follows a responsible approach in a business that normally has a high carbon output and continues to find ways to reduce environmental impact.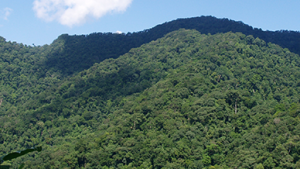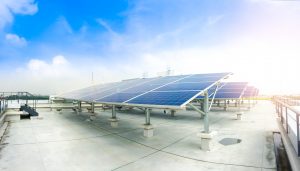 To date, the company uses the largest zero-emission fleet in the logistics industry and is recognised as the leading Carbon Balanced supplier in the business. Furthermore, it works with the World Land Trust to offset the emissions that the company is responsible for and take part in saving rainforests and wildlife habitats. Green Courier is able to do this with the help of a state-of-the-art Navman GPS tracking system that automates the recording of carbon emissions generated by all its fleet.
Under the World Land Trust's Carbon Balanced Programme, Green Courier performs offsetting  to prevent the release of emissions and secure the absorption of atmospheric carbon according to the amount that matches or exceeds their own unavoidable emissions.
In addition to its environmental protection efforts, Green Courier has also committed itself to renewable energy schemes and use of sustainable features in its main offices, including the use of a large PV solar panel system at the company's head office, as well as use of highly efficient insulation, green roof terrace, sensor lighting in common areas, low energy lighting, electric charging areas, harvesting of rainwater, commitment to recycling throughout the building of its offices, among others.
Want to talk to one of Green Courier's representatives? Contact us.