Environment
Green Courier is proud to be the leading Carbon Balanced supplier in our industry, committed to an environmentally responsible approach to the rapid despatch business. In an industry that traditionally has a high carbon output, the company is always looking for ways to reduce the impact that it has on the environment. As such, Green Courier utilises one of the largest zero-emission fleet in the logistics industry.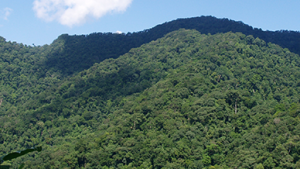 Enabled by our state-of-the-art Navman GPS tracking system, Green Courier automatically records all fleet-generated carbon emissions that it is responsible for, and then offsets all of these emissions by working with the World Land Trust, a UK-based international nonprofit conservation organisation, taking direct action to save rainforests and other wildlife habitats.
Green Courier keeps a record of all residual carbon emissions that it is responsible for, and then offsets the emissions using the World Land Trust's Carbon Balanced Programme. Offsetting is a process whereby an individual or company takes action to prevent the release of emissions elsewhere, or secures the absorption of atmospheric carbon, of an amount that matches or exceeds their own unavoidable emissions.
Under Carbon Balanced, World Land Trust's local partners secure forested areas of very high conservation value threatened with clearance, placing them under permanent protection. Currently, it targets the buffer zone of the Podocarpus National Park on the slopes of the Ecuadorian Andes.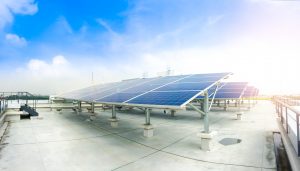 Green Courier is committed to renewable energy schemes and has a large PV solar panel system installed at the company head office. The company feels that such a solution will represent a huge reduction in non-fleet emissions, in addition to producing more than enough electricity to self-generate the whole of the building around the clock.
Our offices based at Green Park House in the heart of Central London are also environmentally aware and have many sustainable features:-
Highly efficient insulation
Solar PV
Triple glazed windows
Planted green roof terrace
Sensor lighting in all common areas
Low energy lighting
Recycling throughout the building
Electric charging points
Cycle storage
Rainwater harvesting
Green Courier uses furniture made from 50% recyclable materials, which in turn are recyclable. Green Courier's impact on the environment is very important to us and we make a concerted effort to buy sustainable products wherever possible.